The Eagle ID real estate market surged in April as in other areas of the county as the first-time home-buyer tax credit deadline expired.  Sales were up 46% over last year with 21 non-foreclosure sales, 9 short sales, and 16 bank-owned sales.  These Eagle ID foreclosures accounted for 54% of the market share, down slightly from the 60% a year ago but above the last 13 month average of 52%.
The graph below shows how Eagle ID real estate sales have performed January through April over the last 3 years.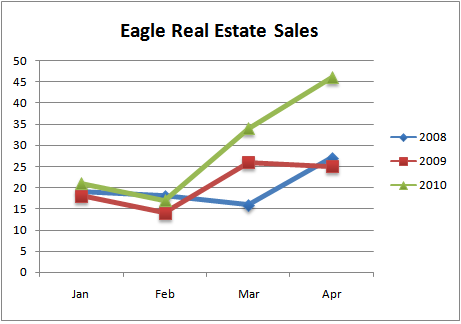 The chart below shows the market share of foreclosures in Eagle Idaho over the last year.  It should be noted that the months with a higher market share are also the months with stronger monthly sales.